Behind all the monster molding and smashing, Necromolds® is about opening up the wargaming hobby to excited kids and adults of all ages.
I love miniature wargaming. From Warhammer® to BattleTech®. It's one of the few genres of tabletop games that gives players freedom over how they want to play. When you start playing wargames, you can immediately see how they directly inspired Dungeon & Dragons® and all other roleplaying games.
In what other genre of games can you move your pawns, tokens, or units anywhere on a map using a measurement tool? No grids or spaces required! And with the right strategy and some luck, the map may be yours to control and conquer.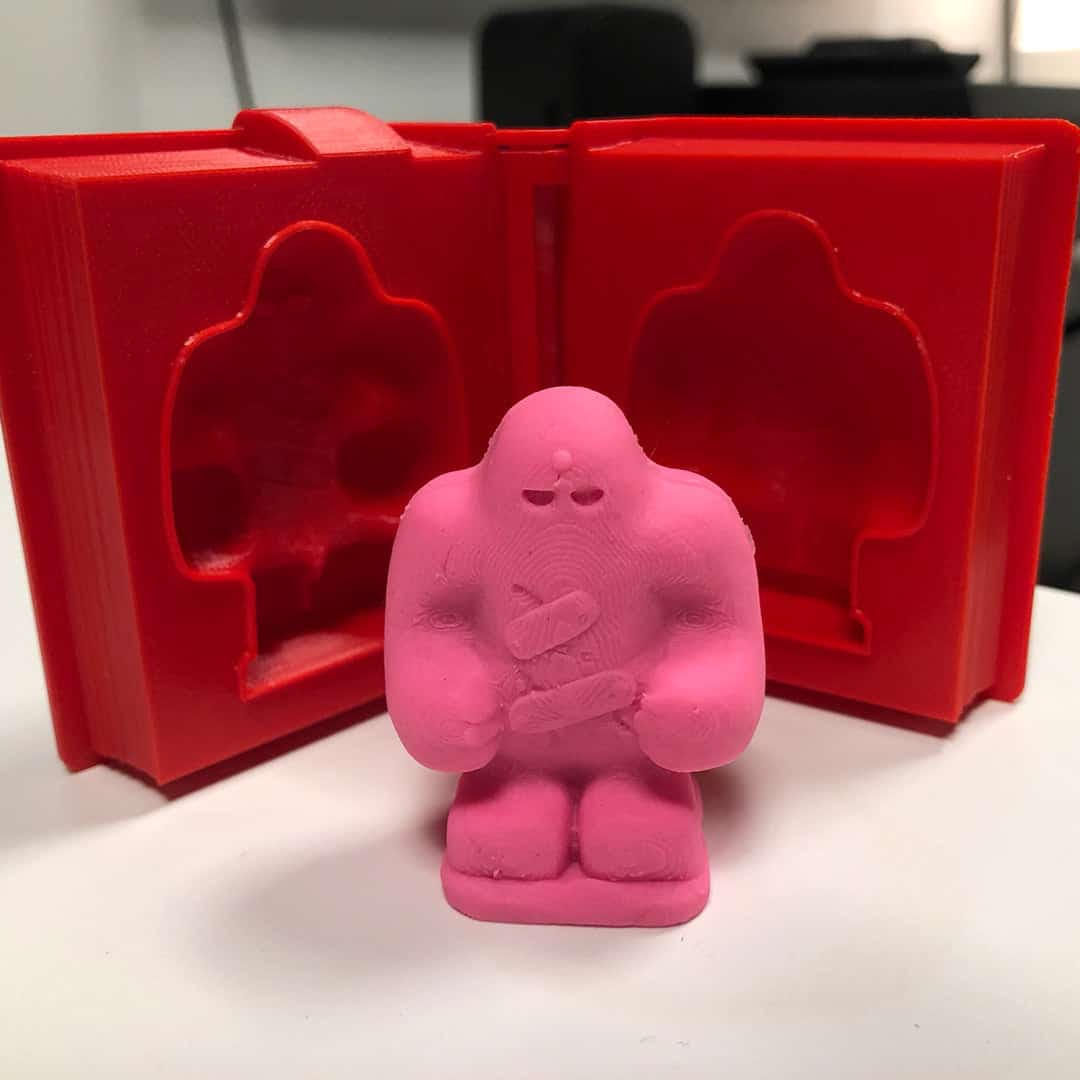 Early Necromolds Spellbook prototype.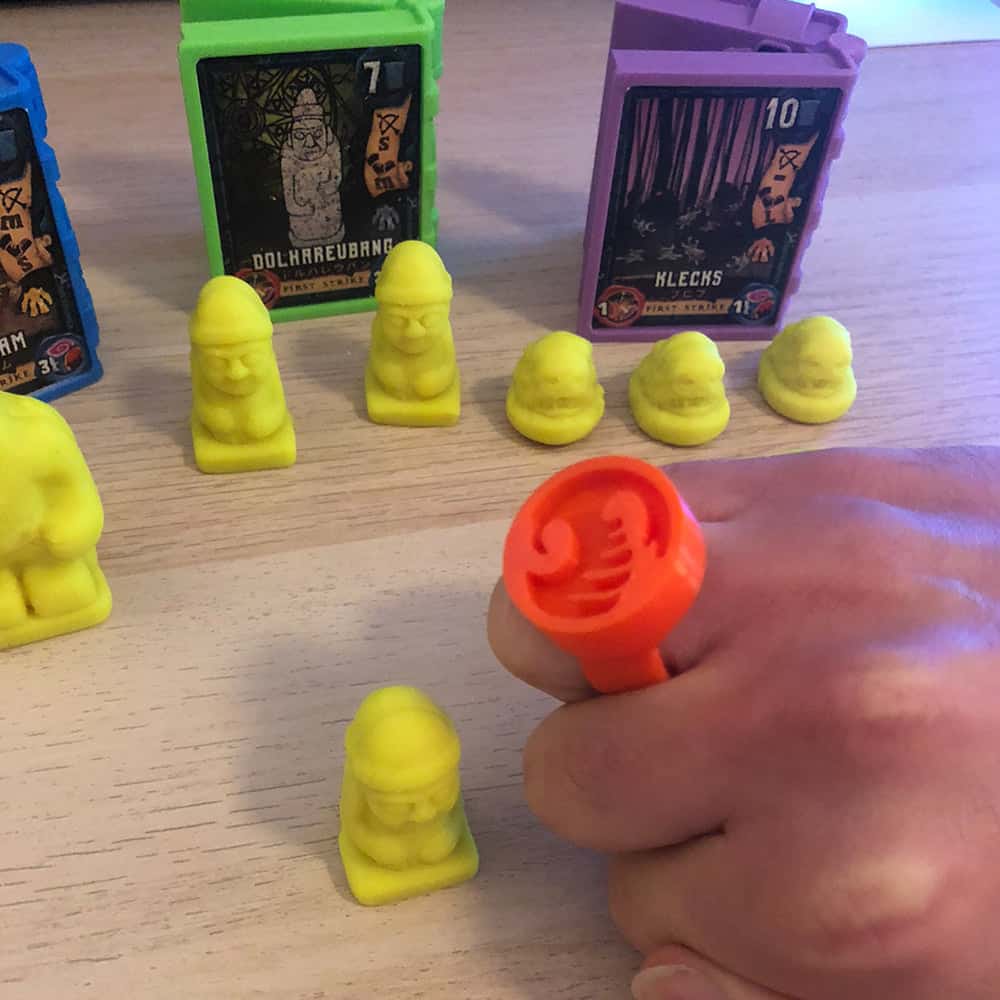 Early Necromolds Caster Ring prototype.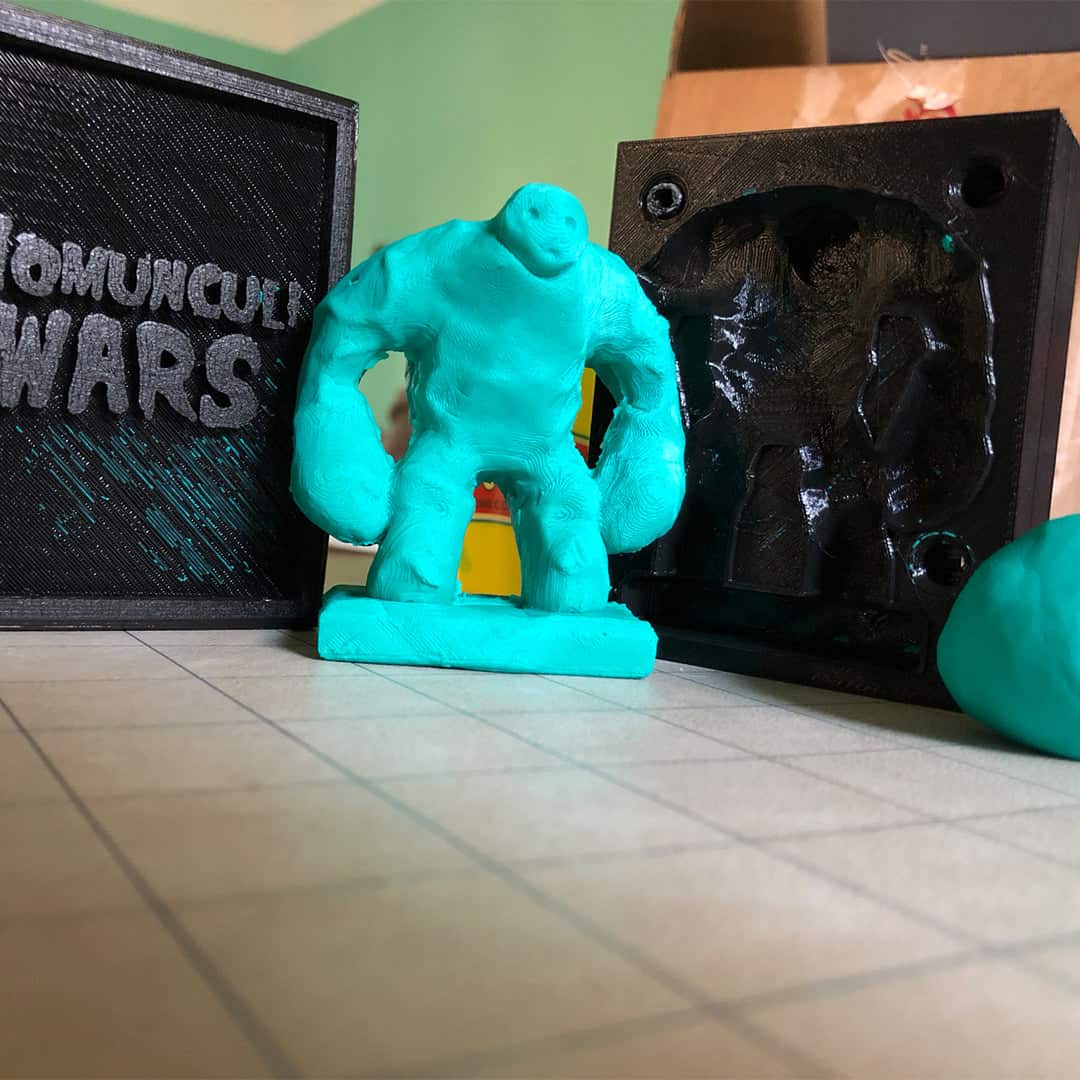 Very first Necromolds Spellbook and miniature prototype.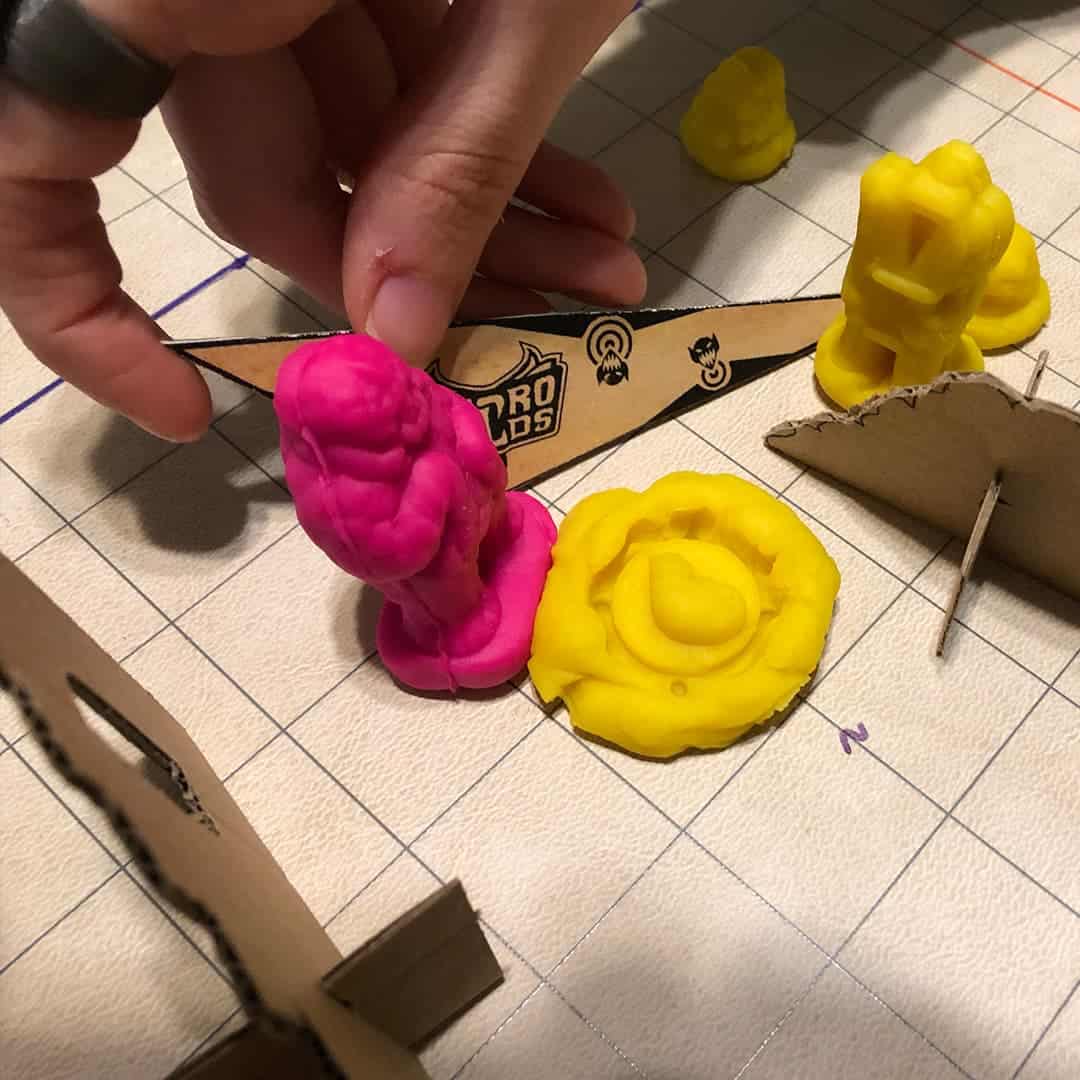 Early game design playtest.
In wargaming, the fun is more often about playing an exciting battle than being declared the winner (although winning feels great too!). Wargaming is one of those rare game types that encourages player-made rules and content.
Necromolds was designed to give players a fast and fun experience of miniature wargaming without losing the freedom that makes wargaming so unique. With a single Necromolds spellbook and a container of spell clay, you can create a skirmish army ready to battle!
Never before has wargaming been so accessible or squishy!
Necromolds was a huge undertaking. The idea and development of Necromolds, originally titled Homunculus Wars, began in the summer of 2017.
My goal was to create an accessible and fun wargame for parents to share their love of miniature gaming with their kids. I also wanted the game to have a totally unique universe for players to battle in.
After two years of secretly working on the project, I officially revealed the game online. In November of 2019, we successfully funded Necromolds on Kickstarter. The first printing of Necromolds: Monster Battles released in June of 2021 after facing manufacturing and freight challenges brought on by the pandemic.
The wargaming community is one of creativity and passion. Necromolds would never have been made if not for the generous support of our Kickstarter backers who, like me, want to build a vibrant future for our hobby. With your support, we've taken the first step in building a gateway for new players to experience what makes miniature gaming so exciting. I can't wait to see where we can go from here.
- Clint Bohaty, Creator of Necromolds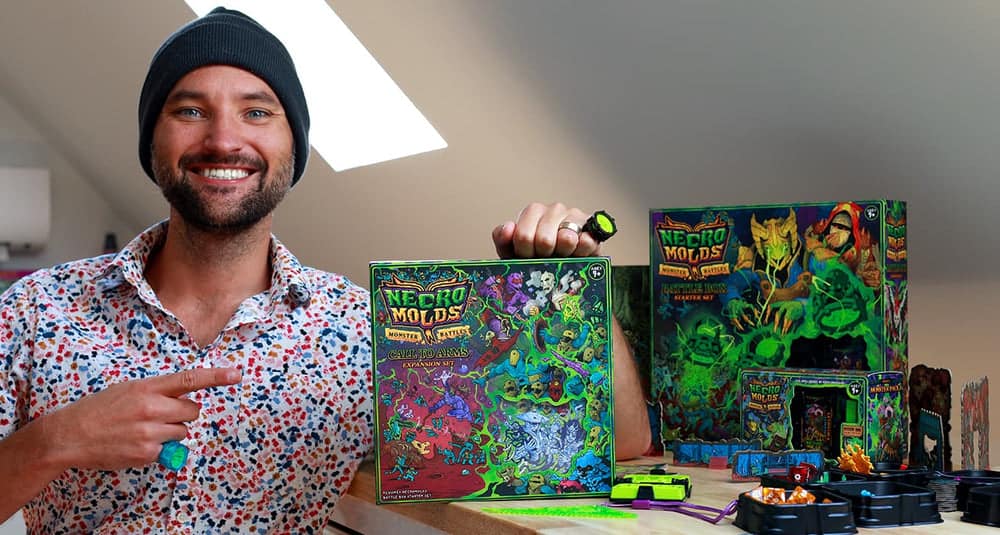 About Clint
Clint Bohaty is a game designer and filmmaker living in Minneapolis, Minnesota. He graduated from MCAD with a BA in Filmmaking in 2011. In 2014, he began writing and publishing indie adventures for Dungeon Crawl Classics. His first game, Hounded, was published by Atlas Games in 2017. In 2019, he launched Necromolds on Kickstarter.